Virtual Rehab

Completing physical therapy requires dedication and hard work. Virtual Rehab plays a key role in making your rehab experience more fun and exciting.
We utilize Microsoft's Xbox 360 and Kinect™ sensor to allow patients to use their body as a video game controller while treating their condition. Utilizing this technology, patients can perform exercises and activities in a video game environment without even realizing they are doing part of their physical therapy treatment and as a result, there is less perceived effort, patients have more fun, and they recover faster.
We are pleased to offer our Virtual Rehab system at all of our locations!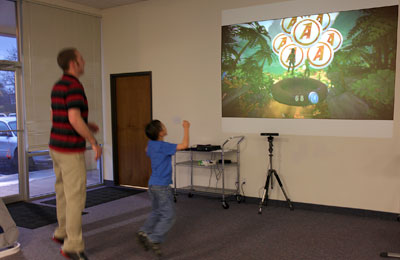 Virtual Rehab is available at the following locations: